The beauty of superyacht life is the ability to go anywhere, at any time. Lounging, dining and socialising aboard a yacht creates a true sense of adventure, but when it's time to explore further afield the choice of tender, chase boat or landing craft will dictate where and how. Traditionally the chase boat was a fast open boat that chased after large sailing yachts competing in regattas. These days, it serves as a dayboat for owners who wish to spend nights away from the mothership or don't wish to be limited by the size of the yacht's tender garage. 
That said, tender garage designs have rapidly evolved in the past ten years, giving birth to a new breed of superyacht that can accommodate multiple tenders, in larger sizes, with a growing range of purposes. Vast garages at the stern, large tender bays forward and even concealed hatches in the bow with side openings have given life to an array of tender options, from classic wooden beauties and large sports fishers to sleek limousines with customised livery. Below are our choice of six of the best tenders and chase boats on the market today, able to suit a variety of yachting needs.
Compass Tenders
Calling all fashionistas! The semi-custom Latitude East from British builder Compass Tenders pairs sexy sports appeal with comfort and views in a sleek and alluring package. Stretching to 11m in length, the limousine tender possesses a curved coach roof with central glazing to reveal blue skies and electronically operated glass doors. The spacious interior cabin comfortably seats eight guests, providing the light and feel of an open tender, with the practicality needed for transferring guests in wet weather. When the sun's out, the aft deck seating area delivers all the fun and none of the compromise. Hitting a racy pace of 36 knots, it's a speed machine to boot.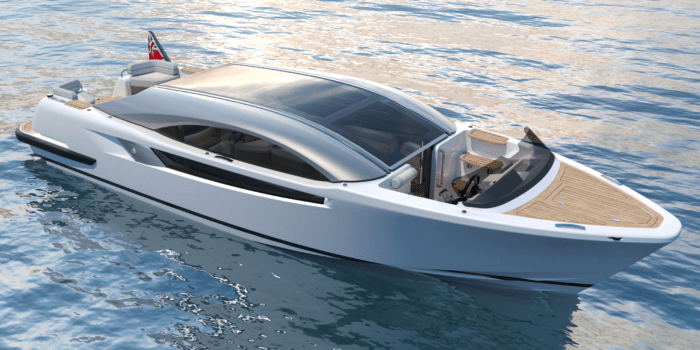 Boesch 620 Acapulco Sport
Some boats are built for speed. Others are born to turn heads. The Boesch 620 Acapulco Sport is designed to do both, blending the brand's classic mahogany silhouette with latest-generation design. The refreshed model enjoys a cockpit with an elevated wedge sunbed and a large swim platform. A newly developed hull, combined with the traditional Boesch power train concept, makes it the ideal tender for watersports, especially at slalom speeds when the wake stays compact and soft. With reduced emissions and fuel consumption, the 6.2m beauty accommodates six guests in an L-shaped lounge, with plenty of space left for skis and gear under the foredeck and sundeck. With its gently curved gunwale and decorative maple inlays, it's simplicity at its best.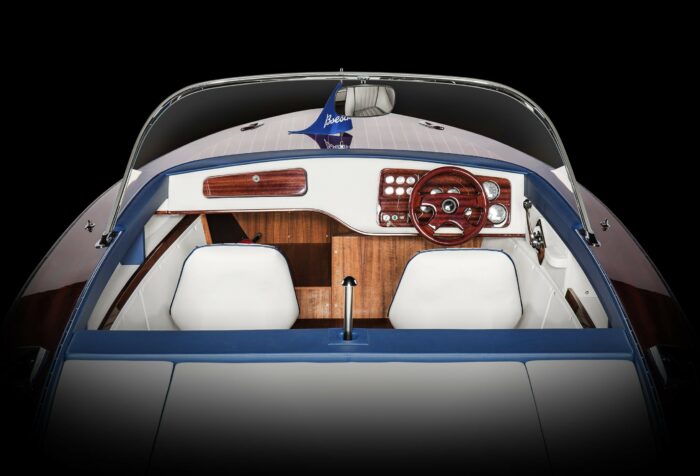 Scout 530 LXF
The 530 LXF is the flagship S-Class model from the South Carolina boatbuilder, fusing a luxury sportsfisher with a high performance cruising chase boat. Meticulously crafted, the 16.28m vessel is built using cutting-edge carbon epoxy construction and Scout's 'stepped hull' technology. Perhaps the coolest feature, however, are the hardtop mounted rocket launchers for holding big game fishing rods. Deployed at the touch of a button, they can be electronically raised or lowered to help with the loading and unloading of rods. When entertaining (or celebrating a catch) the dual electronically-actuated hydraulic beach platforms port and starboard create a 5m beam deck, while the open heated helm seats ensure comfort whatever the weather.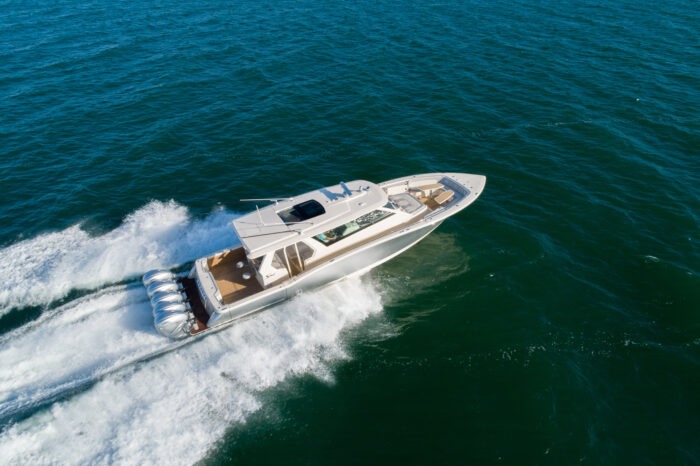 Navier 27
At just 8m, the Navier 27 is pitched to become the longest-range, high speed electric vessel on the market achieving a 75-nautical-mile range at 20 knots. It aims to do this by eliminating hydrodynamic drag, made possible by hydrofoiling technology led by Paul Bieker of America's Cup. Bringing together an intelligent software navigation system, the Navier 27 – conceived by a pair of MIT alumni aerospace engineers – hits the sweet spot for millennial owners who are drawn to an electric boat with range. Built using advanced composites, the autonomous craft cuts running costs by 90 per cent. Unsurprisingly, the first 15 hulls currently under construction at Lyman-Morse shipyard in Maine sold out in six weeks when made available in 2021.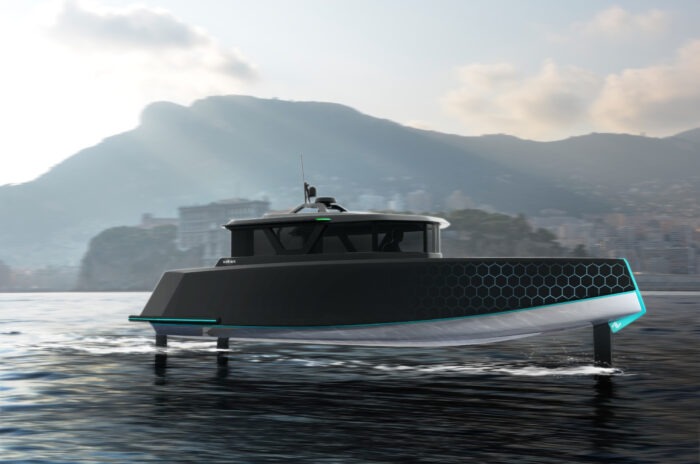 Falcon Tenders Miss Wonderly
Living up to her name in all forms, Miss Wonderly is the debut tender from British boatbuilder Falcon Tenders. Handcrafted in Southampton, the stylish, high-quality 10.5m limousine bridges the gap between performance and ocean preservation. Its hybrid technology maintains quiet, smooth and emissions-free transitions throughout ports and inshore waters, seamlessly changing to combustion power in open waters. Exterior lines penned by Michael Leach Design are paired with opulent interior finishes using sustainably-sourced materials, including reclaimed teak decks. Marrying artisanal craftsmanship with a powerful driving experience, Miss Wonderly boasts a dedicated helmsman rotating seat with an ergonomically designed control station, a large activity platform aft and one of the most sumptuous interior experiences on the tender market.