Though our oceans account for more than 70% of the planet's surface area, less than 20% of the underwater world has been explored. The reasons until now have been relatively straightforward. Deep-sea exploration requires extraordinarily advanced and costly technology – the likes of which have historically been reserved for scientific research teams and military operations. The very idea of a private submarine capable of safely carrying unqualified passengers, stored on board a luxury yacht and being used for nothing but pleasure? No one could have imagined how quickly it would take off.
As technology has evolved, however, deep-sea exploration has become increasingly accessible. In fact, the private submarine market has exploded in recent years, and today, a personal submersible is no stranger to the deck of a sturdy explorer yacht or adventurous superyacht. The Dutch U-Boat Worx and the American Triton Submarines are two of the biggest submarine brands to prove just that. Their dedicated superyacht submarines catch the attention of yacht owners worldwide with easy launch and recovery systems, 360-degree views, and submarine pilot training programs for the crew to boot.
One of the most accessible models is U-Boat Worx's NEMO. Weighing in at just 2,500kg and with room for two passengers, NEMO is the smallest member of the U-Boat Worx fleet, offering a deep-diving submarine explicitly designed for the yacht market. The NEMO submersible can dive to depths of 100 metres and, at just 2.3 metres wide, requires less storage space than a couple of jet skis.
But what is waiting for you once you get down to the unknown depths of the ocean? By all accounts, a submarine dive is an out-of-this-world experience. Total peace, silence, serenity and an insight into a part of this planet that is impossible to get elsewhere. Picture diving to depths of hundreds of metres, meeting whales and sharks on the way and getting up close to ancient shipwrecks, unique rock formations and rare creatures that call the bottom of the ocean their home. This opens up a whole new kind of exploration for yacht owners and their guests. With a sub, you can enter unchartered territory.
With more and more yacht owners and charter clients looking for a taste of adventure and with more private subs available than ever – here we open the door to the deep and delve into the top five spots to explore by submarine.
Galápagos Islands 0°33′37″S 91°2′27″W
Lying in the Pacific Ocean around 1000 kilometres from the coast of Ecuador is a volcanic archipelago that is wild, beautiful and, quite simply, out of this world. It's not hard to see why the Galápagos Islands are amongst the world's most coveted destinations – and there are few better playgrounds for submarine exploration. Home to thousands of diverse flora and fauna, many of which are endemic to this unique region, a submarine adventure opens up the fantastic underwater world of the Galápagos to everyone on board. Peer out at giant whale sharks and humpback whales as they migrate east in the summer and spot rare marine life that lives in the deep sea. Thanks to its incredible biodiversity, the Galápagos is also one of the most protected natural areas. Cruising this area outside the three main islands of San Cristóbal, Santa Cruz, and Isabela is only possible with a professional guide, but for those equipped for real exploration? The rewards are well worth it.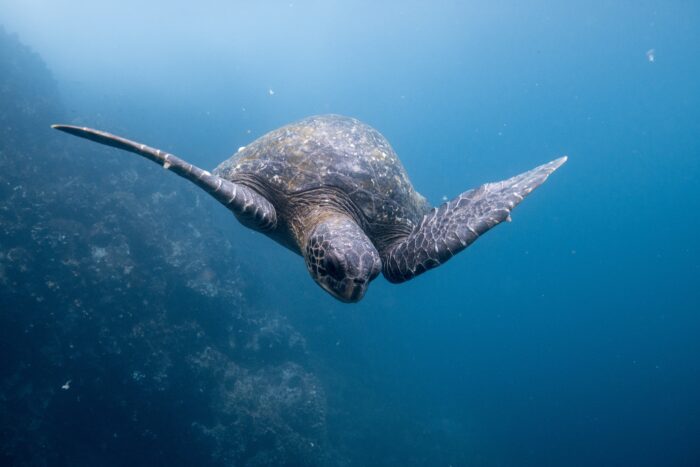 Antarctica 64°50'14.0″S 62°59'03.5″W
Can there be a better way to explore the hidden depths of the most remote place on Earth than by submarine? Making Antarctic exploration available to everyone, young or old, a submarine adventure here is an experience that is hard to forget. Dive down past massive ice shelves, gaze at the vast icebergs in all their glory, and experience a part of this world that few humans have ever been able to lay eyes on. Aside from ethereal ice sights, Antarctica's freezing waters are home to a fantastic variety of wildlife. When it comes to experiencing the majestic beauty of the blue whales and orcas or the ethereal sight of vast schools of krill, there are no better viewpoints than from a private submarine.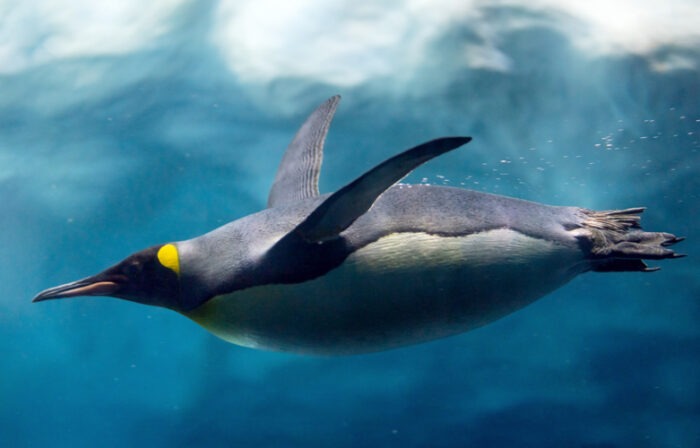 Great Blue Hole, Belize 17°17'54.7 "N 87°30'58.8" W
Lying at the centre of Lighthouse Reef around 70 kilometres from the Belize mainland, the Great Blue Hole is the biggest sea hole in the world – so big that it can be seen from space. Discovered by Jacques Costeau in the 1970s, today, this UNESCO World Heritage Site is one of the best dive spots on the planet. In 2018, the 124-metre-deep hole was explored by a submarine for the very first time with no other than Richard Branson and Fabien Cousteau, the grandson of the famous explorer credited with its discovery, onboard. A submerged cave that was slowly flooded over more than 150,000 years, not much life exists in the hole once you sink past the first few metres. The main focus of a submarine dive here is to gaze upon ancient stalactites and fascinating cave formations that were all but a mystery until a few years ago.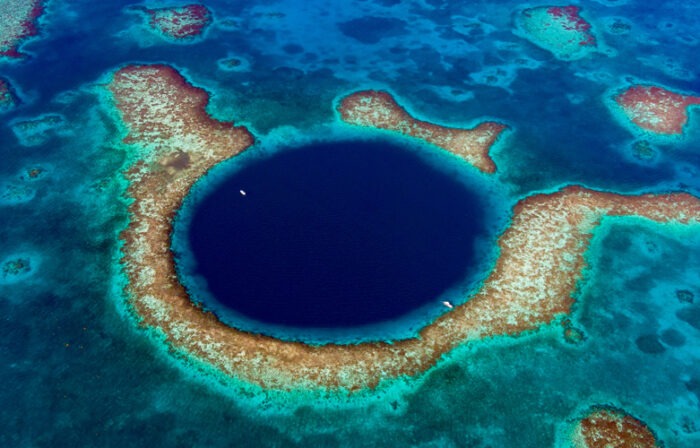 Great Barrier Reef, Australia 16°44'45.3″S 145°56'23.7″E
Another of the Earth's natural phenomena that's so large it can be seen from space, the Great Barrier Reef needs no introduction to the adventurous yachtsman or woman. Stretching along the northeastern coast of Australia, the Great Barrier Reef regularly attracts millions of tourists yearly, snorkelling and diving to get up close with the world's largest living organism. However, exploring the Great Barrier Reef by submarine is a relatively new experience. Peacefully cruise past more than 50 species of shark from the comfort of the submarine, and spot the remainder of the Reef's 'Great Eight' list: clownfish, giant clams; manta rays; Maori wrasse; potato cod; whales and turtles.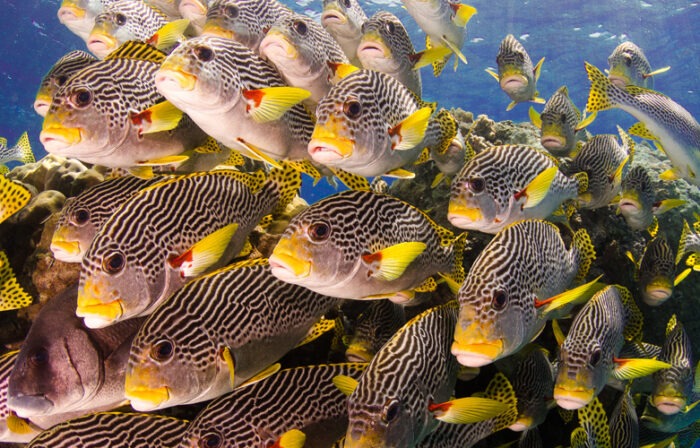 Vanuatu 15°32'27.8″S 167°15'08.4″E
The South Pacific Ocean island nation of Vanuatu is an explorer's dream, with crystal clear waters teeming with coral reefs, amazing sea life and incredible shipwrecks providing plenty of opportunity for memorable submarine dives. Located just off the paradisiacal island, SS President Coolidge has long been a famous wreck dive. The luxury American cruise liner turned troopship was lost in 1942 after hitting two mines during WWII. The captain managed to run her aground and safely evacuated all 5000+ passengers before she started sinking and slipped into the depths of the Pacific Ocean. Though the ship's bow is easily accessible by scuba divers, at 240-feet-deep, her stern is where sub explorers can get a close look at sights that few get to see.