The third Saudi Arabian Grand Prix

recently

took place in Jeddah with a record

number

of superyachts in attendance.

The

Moravia Yachting team on the ground

at the event

describe

how the

overall experi

ence is for charter guests.
Formula 1 never fails to attract a loyal superyacht following, with certain coastal locations throughout the season offering charter guests the chance to moor up trackside and enjoy exclusive viewpoints from the top decks of their yachts. When the inaugural edition of the Saudi Arabian Grand Prix took place in 2021, adjacent to the newly opened Jeddah Yacht Club and Marina, it provided another opportunity in the season to combine the luxury of a yacht charter with adrenaline fuelled F1 racing. 
Held from 17 to 19 March, the 2023 STC Saudi Arabian Grand Prix saw a record turnout of superyachts, with some of the Moravia Yachting team, including Charter Broker Lisa Christensen and Agency Operations Manager Niel Gow, in attendance. Reflecting on the event, both Lisa and Niel believe it's fast becoming one of the must-attend races for charter yachts following the Formula 1 calendar. And, what Jeddah Yacht Club and Marina may lack in uninterrupted views of the racing, it makes up for in ambience.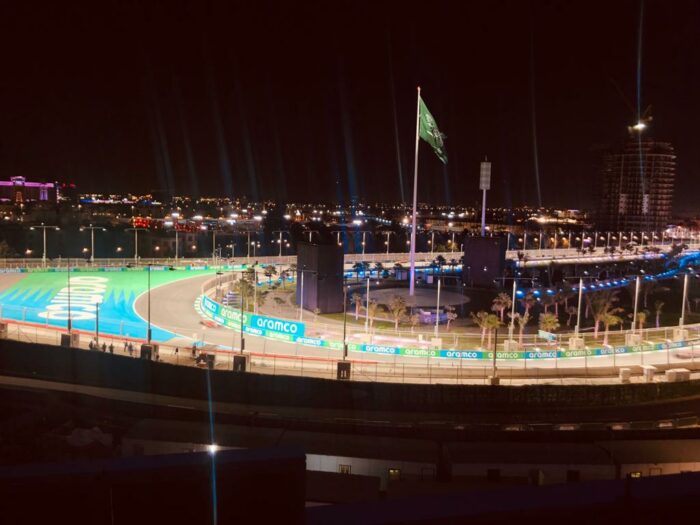 "There were a number of large yachts berthed in the marina, but they had to be in the right position and have enough height to get a decent view of the track from the top deck," Niel advises. "With the marina located right next to the track, however, and access through to the paddock and some great viewing areas via golf buggies, you really feel like you are part of the action when in the marina. As access to the marina is limited, there's a degree of exclusivity and the sounds of the cars, the air force display team flying over every day, and the concerts on each night just lend to a great atmosphere." 
"There were a number of large yachts berthed in the marina, but they had to be in the right position and have enough height to get a decent view of the track from the top deck" 
Lisa agrees; "The view of the racing from the superyacht berths is limited as the marina is not on the track, but the buzz in the vicinity is electric. The promenade around the track is very lively, with restaurants, shops and lots of people soaking up the atmosphere."
Furthermore, a very sociable dynamic emerged between the yachts berthed in the marina. "There was a real camaraderie about the yachts this year and a number of guests interchanged between the onboard parties," Niel adds. "At least one yacht has looked to book the same berth for the next four years and there will likely be many repeat clients returning."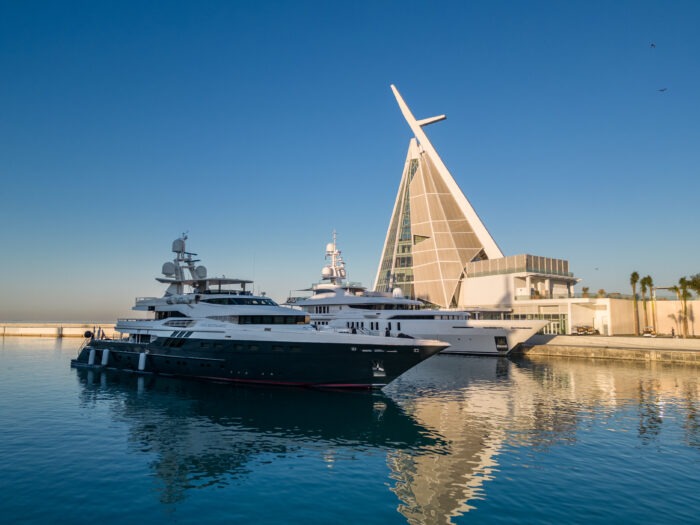 With Jeddah Yacht Club and Marina one of many new coastal developments in Saudi Arabia, Niel is enthusiastic about the potential of the region as a superyacht destination. "With the development of the Saudi side of the Red Sea and the regulations for entering Saudi waters becoming easier, Jeddah and the Saudi GP will become more popular with the yachting community, particularly as an 'off-season' event in March," he concludes. "Charter guests could incorporate it as part of a bigger itinerary that starts or finishes up north at NEOM's Sindalah Island resort, with a cruise along the unique Saudi coastline."